Overview:
During my time at HTC, I had the opportunity to work on various projects related to virtual reality. One of the most interesting projects was the Vive Phone Services, which aimed to provide users access to their mobile devices while immersed in VR. We started with the hunch that being connected to the outside world is important in VR, but we also believed that VR required complete immersion. This led us to create the first iteration of Vive Phone Services.
We began by wondering how we might improve the VR experience by connecting your phone to your head mounted display.
Problem:
We began with a hunch: being connected to the outside world is important in VR. But that wasn't our only hunch – we also believed that VR required complete immersion. What is a great VR experience, after all, if it's not with your door closed, headphones turned up, and the lights off? Your phone set to mute. Fully immersed – total "presence."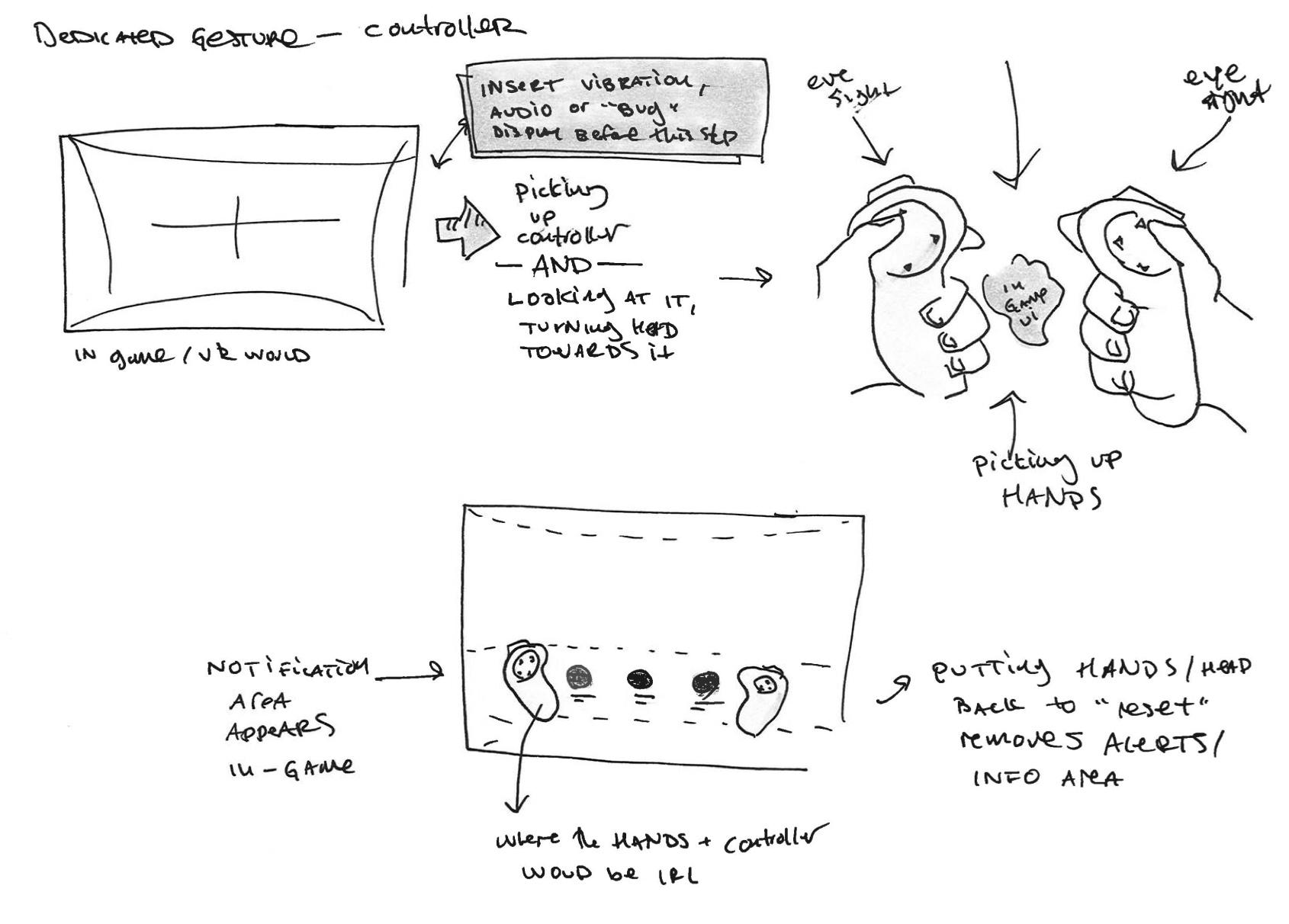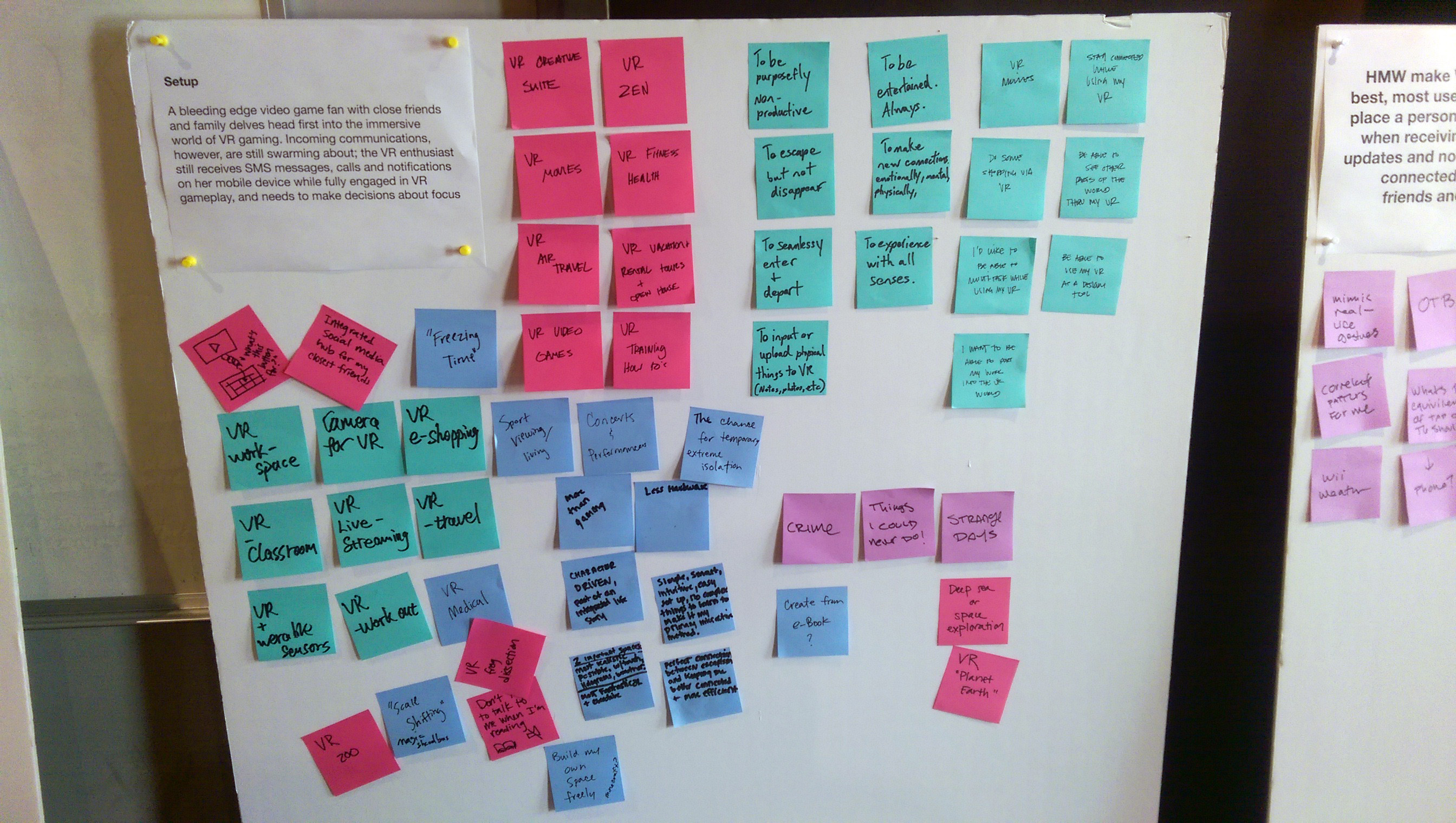 We had the chance to talk with tons of early VR customers as well as VR developers about staying connected while preserving presence. Our work uncovered a bevy of latent needs, wants and desires which helped inform the design direction for later work. We also conducted extensive in-home interviews with analogous groups of people who helped us understand the nature of immersion and gaming on multiple fronts. Organized brainstorms helped us focus and advance the direction of what to do next. This early work yielded a set of design principles that we posted in the office to guide our work.
Another challenge we faced was actually designing in VR. Today, prototyping in VR is simpler, but at the time we didn't have any tools that let us easily and quickly design within a VR environment. So, we began exploring communicating VR behavior through video.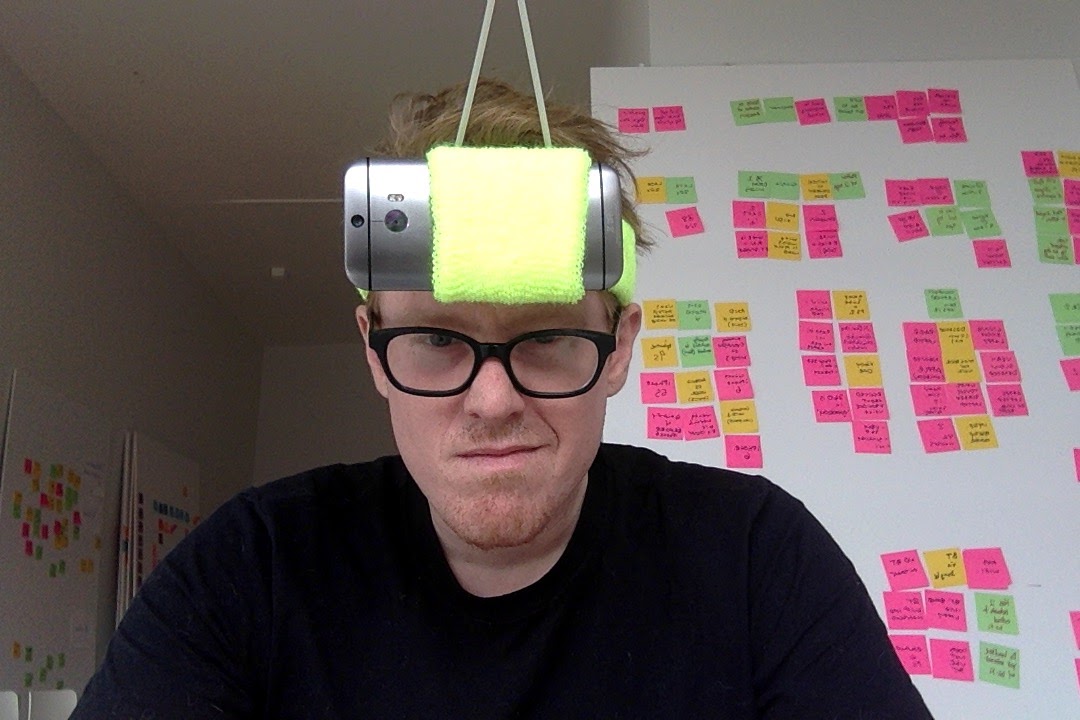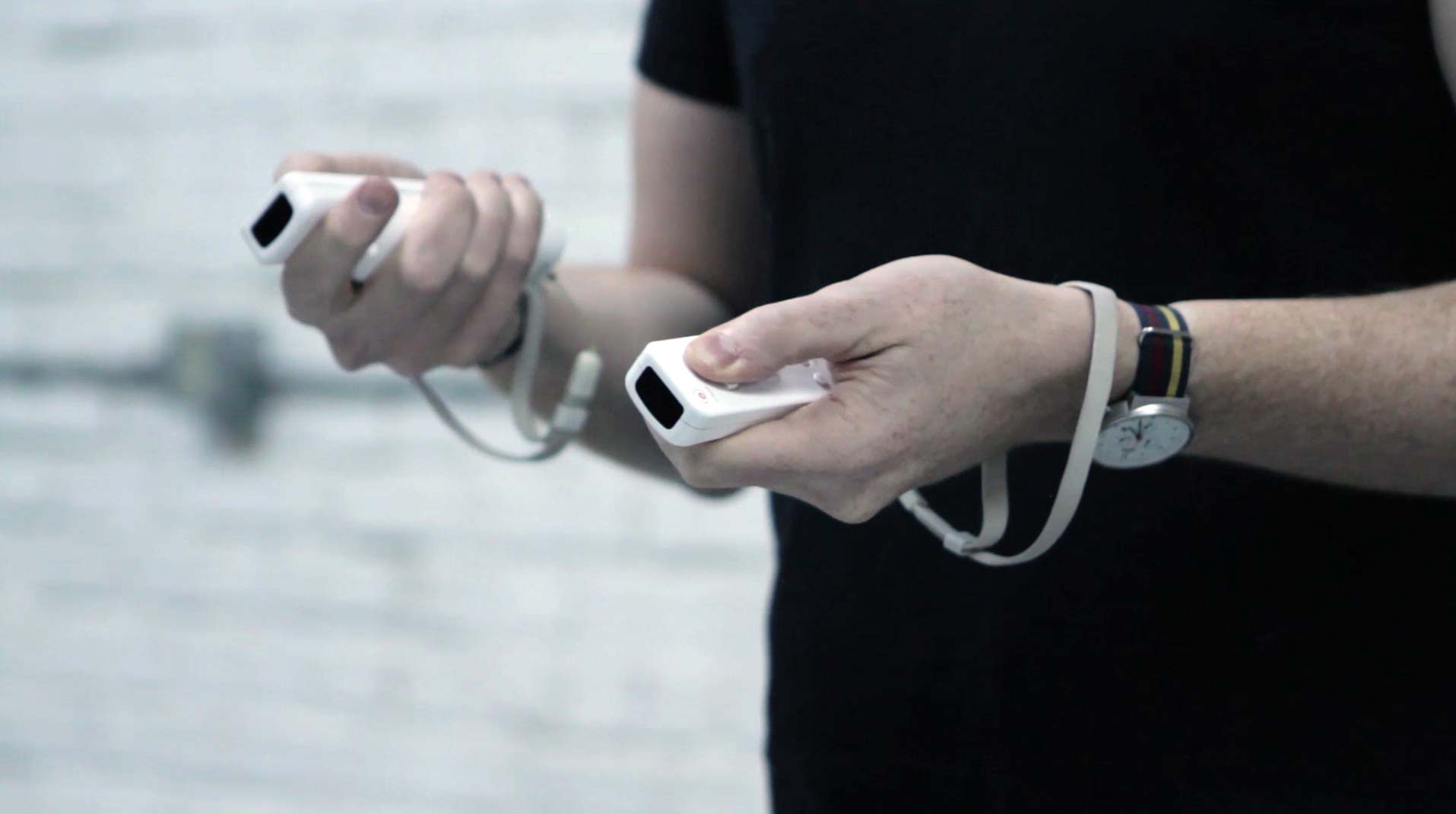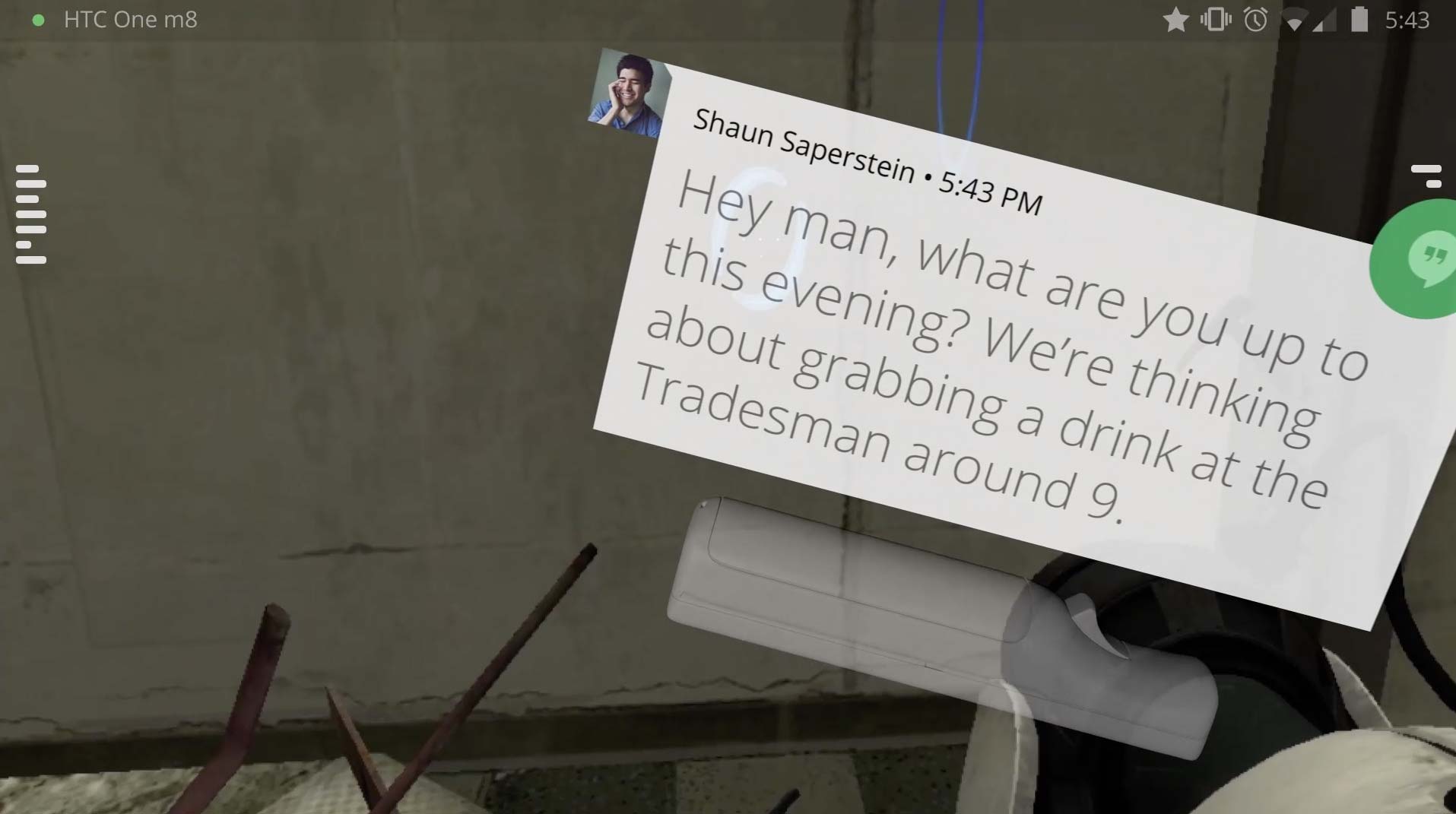 We captured videos of receiving messages or phone calls while inside VR and superimposed an interface to share early ideas with other designers in the studio. However, this was not sufficient to communicate all aspects of the Phone Services design with our engineering teams.
Solution:
We built upon the ideas contained in the videos, pressure tested and augmented them with internal and external feedback, and spent hours sketching and wire framing behaviors across all Phone Services touch points, including VR, mobile, and desktop software.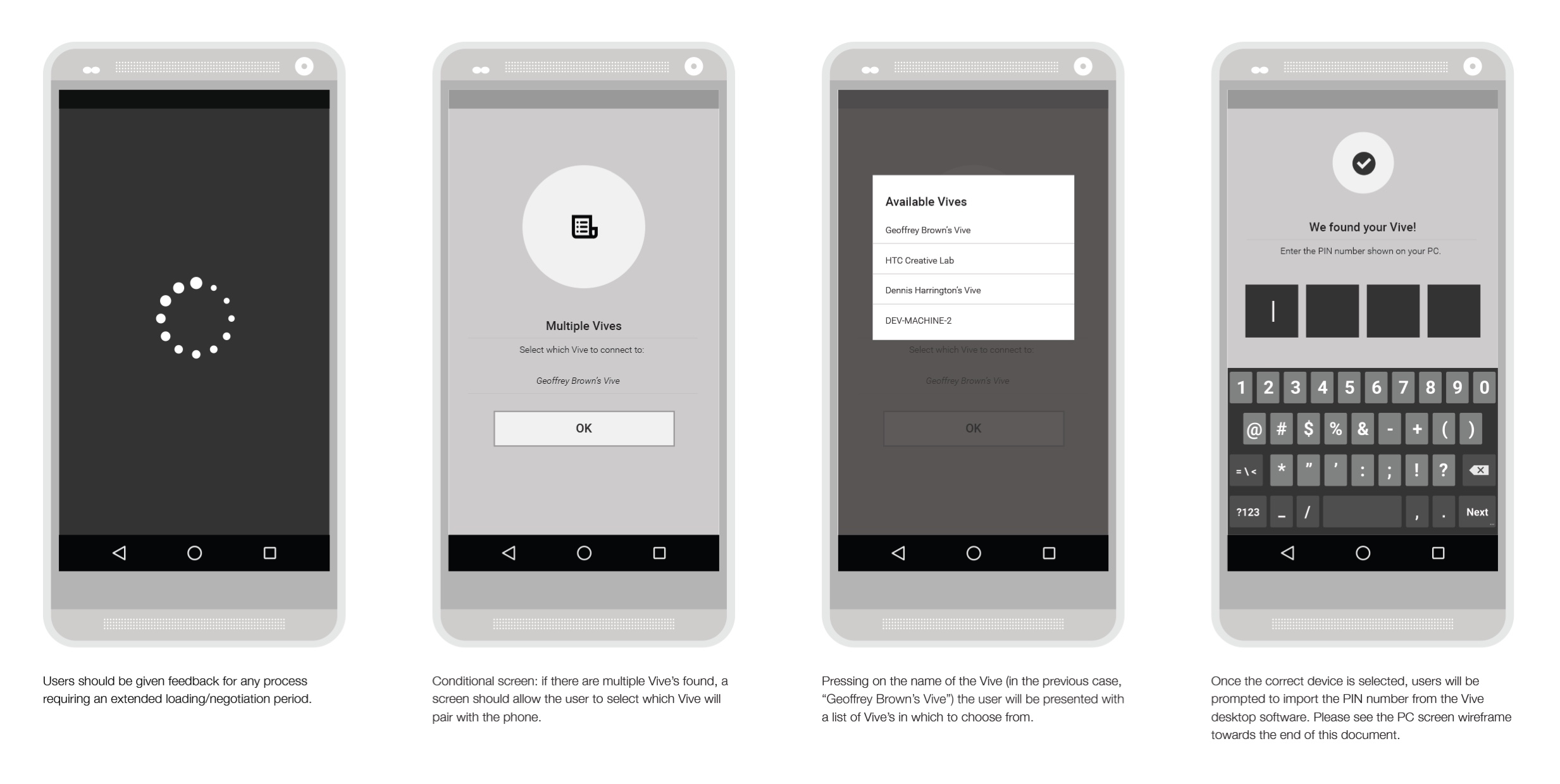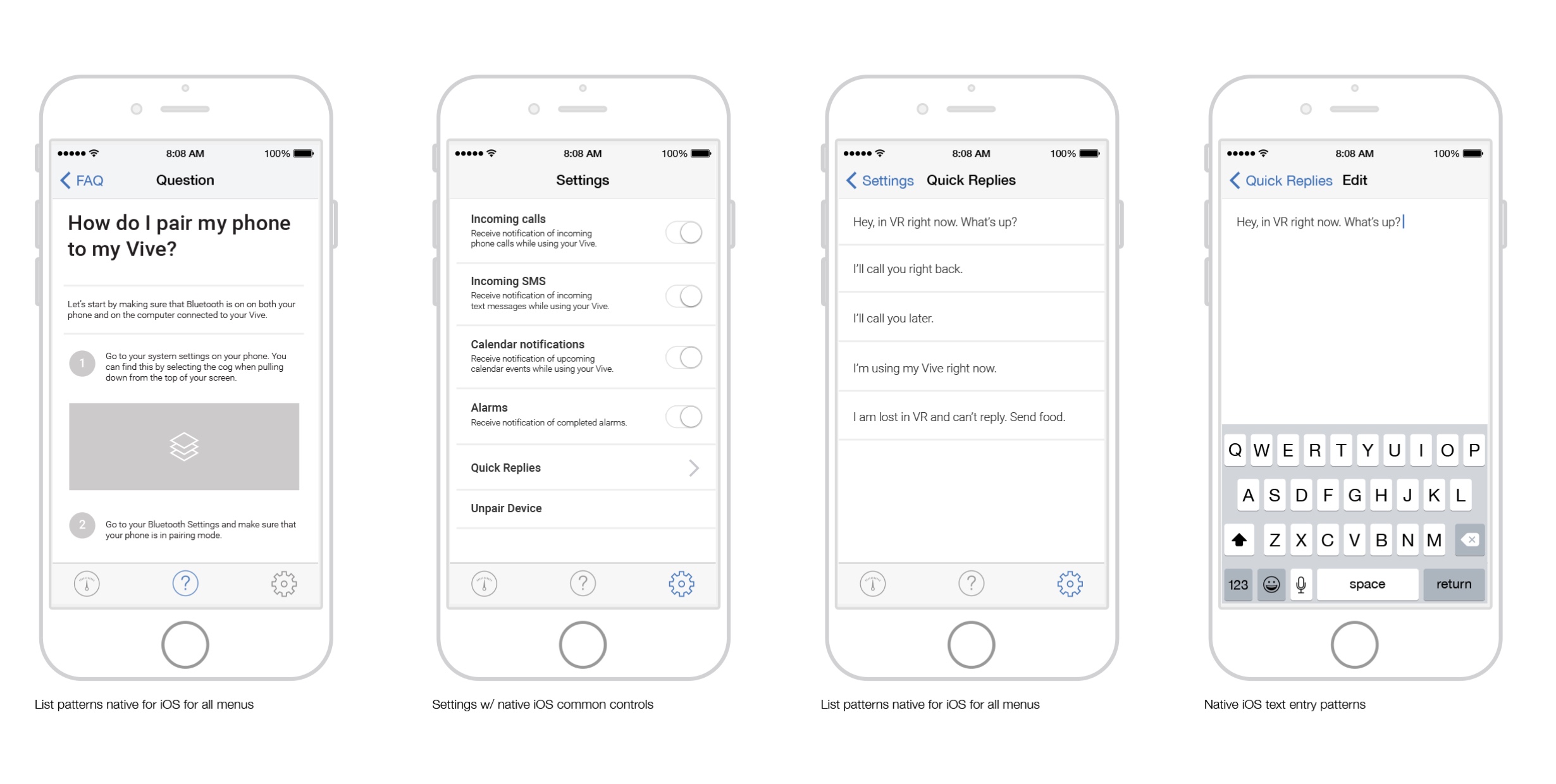 Contrary to our initial assumptions, we learned that it's "irresponsible" for users to ignore reality when immersed in VR. People need to have access to outside communications to feel safe and responsible.
I was responsible for designing how users receive incoming messages in VR and interact with them, as well as how a user may pair their mobile phone to the Vive via our desktop PC software. We communicated all aspects of the Phone Services design with our Taiwan-based engineering teams and design and prototyping partner based in Seattle.
Ultimately, I focused on the desktop and mobile pairing software that enables the Vive to communicate with iOS and Android handsets. Through this project, we identified a simple but useful opportunity in providing people access to important incoming information while immersed in VR, which was filled with true user need.